Resources
Steve Layzell – Founder of Family Affect Ltd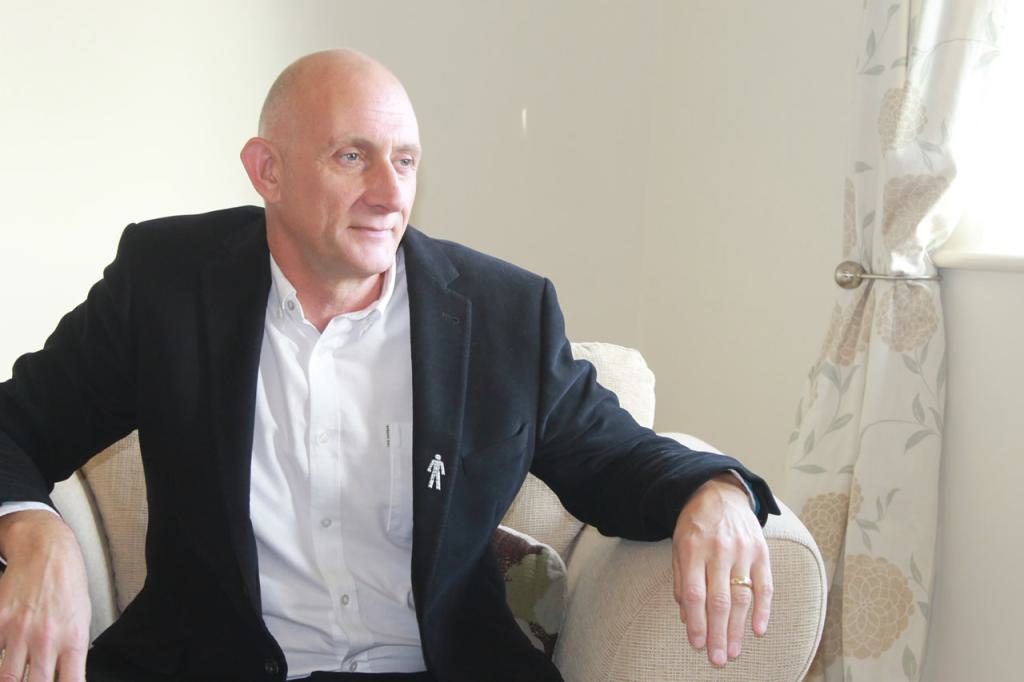 After many years of working with children & families I found the most important aspect of emotional development & positive change came from within the relationships between us. This inspired me to find therapy models, which both suited me & which could enhance the work I was undertaking. Shifting my routes of a 'Freud' model I was attracted to attachment interactive (relationship) models of Theraplay (interactive play therapy) & Dyadic Developmental Psychotherapy (DDP) where kindness, compassion, openness, curiosity empathy & acceptance are the ethos of their approach. I believe they are the core components in developing secure attachments & healthy minds.
The work I wanted to develop was with the 'true self' behind the many defences a protector self – care system many traumatised children & adults (who have been abused, neglected or abandoned by their parents) develop to prevent themselves becoming emotionally overwhelmed & feeling unbearable pain. Over the years I could see children & adults compromise their lives lost within their 'false selves', the false selves most people around them responded too. Theraplay & DDP are the underpinning models of Family Affect where we aim to help traumatised children & adults gain a coherent personal narrative & learn new ways of living with their traumas & 'pain'.
I would like to sincerely thank Phyllis Booth & the staff at the Theraplay institute & Dan Hughes founder of DDP in developing model's based on attachment theory which enable the team & me at Family Affect use to help children & families develop secure attachments & gain the ability to live creative, authentic & fulfilled lives.
Steve Layzell
Director Family Affect Ltd
Theraplay Therapist/Social Worker
Accredited Dyadic Developmental Psychotherapy (DDP) practitioner hcpc registered
CAKE
CAKE (Compassion, curiosity, Acceptance, attunement, Kindness, knowing, Empathy, engagement) At AFFECT all the work is underpinned by an approach following CAKE (inspired by Dan Hughes PACE).
Compassion
Compassion I truly believe that compassion provides the basis of human survival. Dalai Lama Compassion is the feeling of empathy for others. Compassion is the emotion that we feel in response to your/the child suffering that motivates a desire to help. Compassion (co-suffering) gives rise to an active desire to alleviate another's suffering, not necessarily […]
Curiosity
Curiosity Millions saw the apple fall, but Newton asked why. Bernard Baruch Curiosity is directly connected to understanding. Who is this child we are accepting? When we curiously explore within a relationship, we are expressing interest in the other & a desire to know him/her more deeply. When we direct non-judgemental curiosity toward the experience […]
Acceptance
Acceptance Understanding is the first step to acceptance, and only with acceptance can there be recovery. JK Rowling Acceptance creates psychological safety. The focus is on acceptance of internal experience – the thoughts, feelings, wishes, beliefs, desires, & hopes that each person carries inside themselves. In accepting the internal experience of the other, we are […]
Attunement
Attunement We can be attuned to nature, focusing in on the way the breeze brushes the upper limbs of the trees surrounding a glimmering pond at the beginning of spring. We can attune to surf, crashing waves at the beach or a barren hillside strewn with frost covered stones soaking in the mystery of time […]
Kindness
Kindness To be kind is more important than to be right…. Many times what people need is not a brilliant mind that speaks but a heart that listens. Rishika Jain's inspirations Kindness is a concern for others, helpfulness towards your/the child in need in a truly altruistic way, not for the advantage of yourself, but […]
Knowing
Knowing "Yes sir", answered the in-keeper, winking in a knowing way at the fox and the cat, as if to say "I understand". Carlo Collodi, Pinocchio Knowing is not just a word but a concept that is so virile and critical to shaping the wellness & happiness of families & relationships. Knowing is a complete […]
Empathy
Empathy Empathy is seeing with the eyes of another, listening with the ears of another & feeling with a heart of another. Empathy is the ability to attune to the/your child's emotions, coupled with the ability to imagine what they may thinking or feeling. "Affective empathy" refers to the sensations and feelings we get in […]
Engagement
Engagement My child is not giving me a hard time, my child is having a hard time. To fully engage with a child within a deep and meaningful, trusting relationship is one of the fundamental foundations for creating secure attachments. Engagement is essential for all children but is particularly useful for children who are very […]